[ktzagcplugin_image]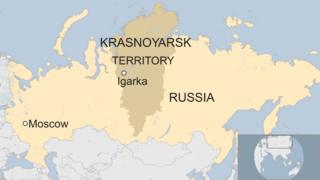 A Russian helicopter has crash-landed in Krasnoyarsk Territory, with reports saying at least 18 people have died.
Russia's emergencies ministry said the MI-8 went down at 10:20 local time (03:20 GMT), about 180km (112 miles) from the town of Igarka.
The ministry provided no further details. Russian media quoted sources as saying that three crew members and 15 passengers were killed.
The cause of the crash was not immediately known.
[ktzagcplugin_video]

[ktzagcplugin_text source="bing" number="4″ related="true"]

Source Link
Related Post "Russian helicopter crashes, deaths feared"