[ktzagcplugin_image]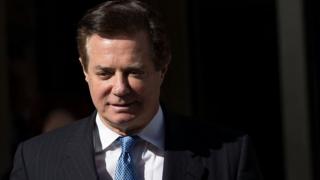 Lawyers for ex-Trump aide Paul Manafort have told a court that his deputy led a "secret life" and told so many lies he could not keep track of them all.
Mr Manafort's defence team was cross-examining his former right hand man, Rick Gates, who is now star witness for the prosecution.
Gates told the court on Monday that Mr Manafort ordered him to commit fraud.
This is the first criminal trial to come from the Department of Justice-led inquiry into alleged Kremlin meddling.
Sex, lies and taxes
Mr Manafort's legal team set about attacking Gates' credibility on Tuesday, day six of the trial.
Defence attorney Kevin Downing asked about the witness' co-operation with special counsel Robert Mueller, who is leading the Russia probe.
"When did you start providing false and misleading information to the special counsel's office?" he began, pointing to the fact that Gates had lied to investigators before entering his guilty plea.
"Have they confronted you with so many lies that you can't remember?" he added.
In the middle of questioning, Mr Downing asked: "There was another Richard Gates, isn't that right? A secret Richard Gates?"
Gates responded that he had had an extramarital affair over 10 years ago.
"As part of your secret life, did you have a flat?" Mr Downing asked. "Is that what they call an apartment in London?"
Gates acknowledged he had maintained a place in London for two months, and listed luxury hotels as a business expense for those trysts.
Prosecutors provided emails on Tuesday between Mr Manafort and Gates that appeared to show the two had moved money through a foreign bank account in Cyprus.
One text exchange drew laughter from the court when a message was read out revealing Mr Manafort's dismay at his high tax rate.
He had written: "How could I be blindsided like this? You told me you were on top of this. We need to discuss options. This is a disaster."
What's the background?
The two former business partners were indicted last October for hiding millions of dollars they made lobbying for Russian-backed Ukrainian politicians.
The pair's political consulting predated the Trump 2016 election campaign they worked on together.
Mr Manafort, 69, has pleaded not guilty to bank fraud and tax fraud relating.
Gates, 46, struck a plea deal with prosecutors in February, admitting two charges of conspiracy and lying to the FBI.
He told the Alexandria, Virginia, court on Monday he is helping prosecutors in the hope of leniency.
Gates still faces up to six years in prison under the terms of his plea deal.
According to reporters in court, he has avoided all eye contact with Mr Manafort in his two days of testimony.
Key background
'There's tears in your eyes'
Tensions are running high in the courtroom, and not just on the witness stand.
On Monday the judge accused the prosecutor of getting weepy as they argued, according to a court transcript.
The dispute began as Judge TS Ellis told Greg Andres his line of questioning was not relevant.
"Look at me when you're talking to me," the judge reprimanded Mr Andres, out of earshot of the jury.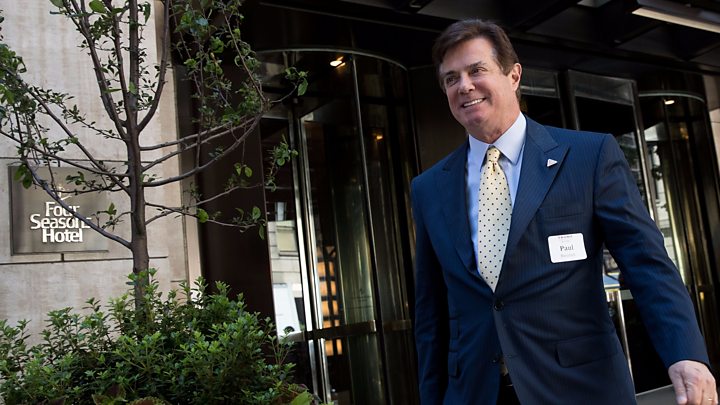 The prosecutor protested that he did not "want to get in trouble for some facial expression".
Judge Ellis said: "There's tears in your eyes right now."
Mr Andres denied it.
"Well, they're watery," Judge Ellis said. "Look, I want you to focus sharply on what you need to prove – to prove the crime.
"And I don't understand what a lot of these questions have to do with it."
[ktzagcplugin_video]

[ktzagcplugin_text source="bing" number="4″ related="true"]

Source Link
Related Post "Manafort team attacks 'secret life' of star witness Rick Gates"